Mr charger CH05 won the ifproduct Design Award in 2020!
Congratulations! Mr. CH05 of idmix brand has won the if product Design Award in 2020!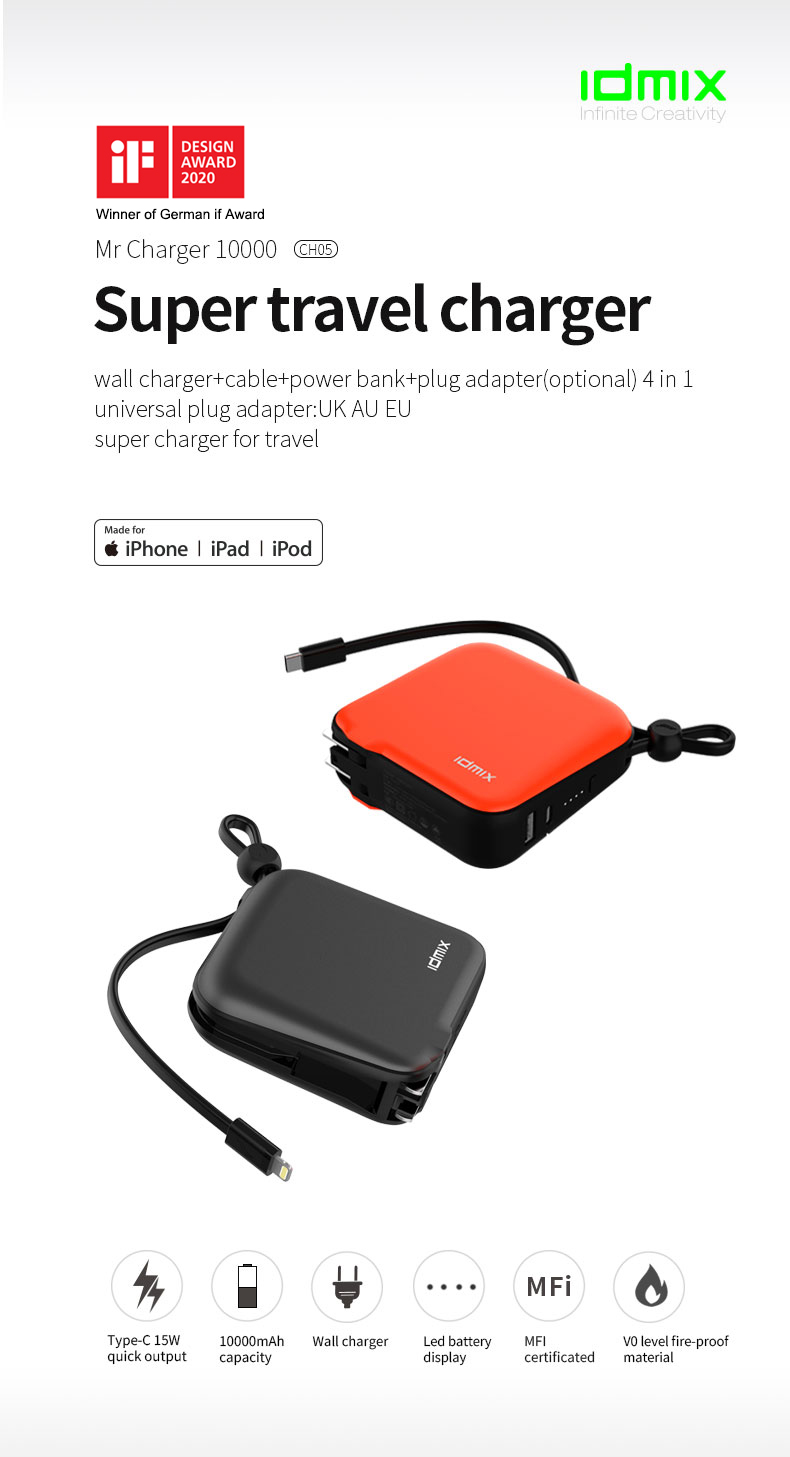 The perfect companion for travel and business trips,Mr Charger combines an AC wall charger with a portable battery ,a built-in cable and include plug adapters ;
Charge iPhone and iPad with the built-in Lightning(or Type-C Cable),which seamlessly wraps aroud the battery and double as a handle.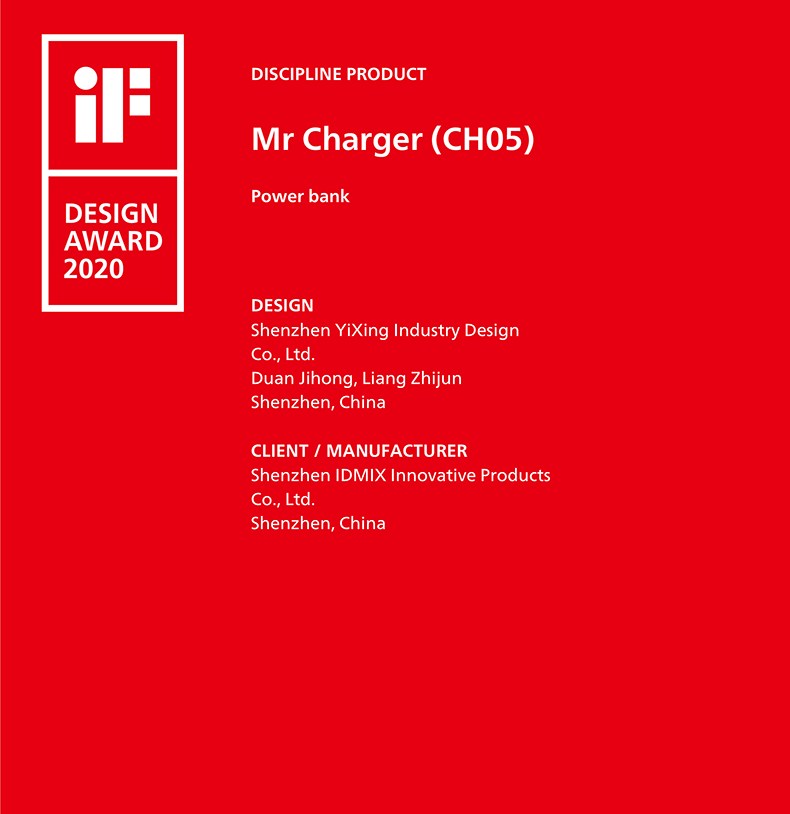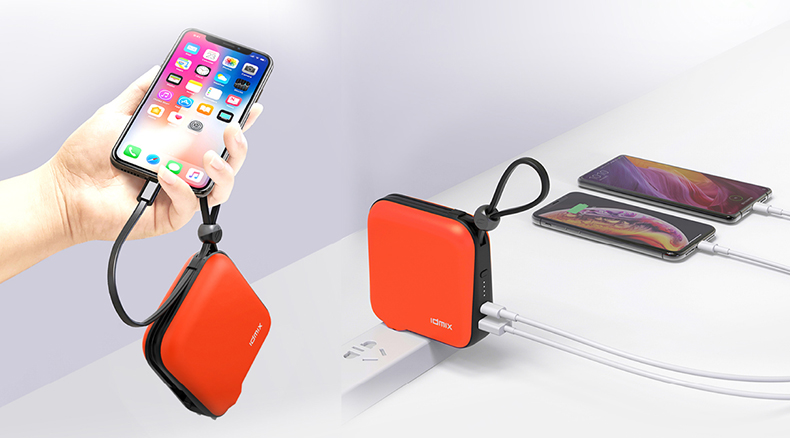 We will continue to make efforts, adhere to the original design, with more good products and services, so that more people around the world enjoy simple and beautiful life.
©2020 HongKong IDMIX Technology Co.Ltd